It doesn't take big projects and lots of money to give any room a makeover. Pay attention to details and you can make a big change.
General tips
Use curtains; they are not only classy, but can also hide any untidy or crammed areas of the house. Some designers even suggest using old curtains to reupholster armchairs and sofas.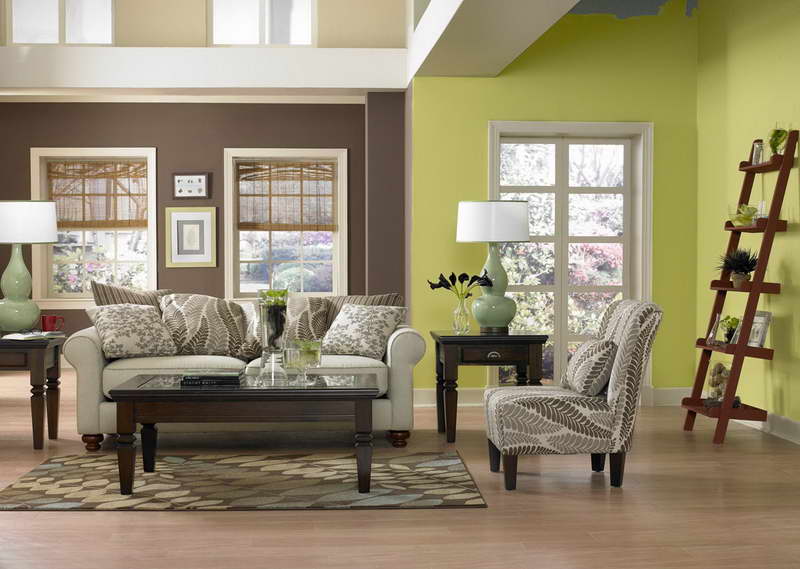 Furthermore, wallpaper can also be used on window shades; the possibilities are virtually endless here, since you can start off with the wallpaper (pick a colour or a pattern) and then decorate the entire room in accordance with it.
The bedroom
Pick a theme for your bedroom and play with patterns, colours and textures to achieve the feel you want. For example, in an antique-themed room, you can hang vintage cage lights and antique paintings on the walls, place vintage figurine lamps on a table, and spread old textiles over an old-fashioned metal bed.
For a modern spin, consider matching the bedding and throw with the colour and texture of fresh flowers. Create a cosy reading corner or nook that you can cover in colourful pillows and luxurious fabrics, such as woven silk, and that is bound to provide countless moments of relaxation.
The living and dining room
Here you can achieve stunning effects with little alterations. So don't be shy about displaying your collectibles in the living room, or cheering the place up with colorful accents. For example, pillows, throws, and curtains of the same bright colour can match the colour on the walls or of some built-in shelves.
Mix and match chairs – rustic with contemporary, metal with tufted, plain with boldly coloured ones; you can even mix traditional and modern, as long as you don't overdo it. Thus, it is safe to add one modern item in an otherwise traditionally decorated living room.
The kitchen
The easiest way to change your kitchen décor is to replace wall-mounted closed cabinets with open shelving. Then, for a dramatic effect, place brightly-colored dinnerware amid more neutrally coloured items.
The halls
Don't neglect the hallway either, and embellish it with bright garden stools and vintage carpets, such as Turkish runners, that will look particularly good in the hallway.
Bathroom  
Antique also works in the bathroom, especially when you live in an old house, but not necessarily; adding a vintage cabinet can contrast nicely with present-day bathroom conveniences.
However, if you prefer a bathroom that looks as crisp and tidy as possible, consider painting the floor and shower area in sea blue, while leaving the rest of the walls and bathroom conveniences white. Remember to add bluish accents here and there, like a blue-green towel, shelf or soap dispenser; these will stand out nicely against the white backdrop. If you also have a powder room, consider rustic-themed wallpaper in shades of blue to match your bathroom.
When you don't want a particular theme, another way to go is to choose cheery wallpaper in bright colours and then make sure details like towels or the colours in a wall painting match.
https://www.cityrenovations.net/wp-content/uploads/2016/01/Modern-Living-Room-Home-Decorating-Ideas-Cheap.jpg
569
800
Michael Wiggs
https://www.cityrenovations.net/wp-content/uploads/2015/02/city-renovations-logo.jpg
Michael Wiggs
2016-01-31 22:03:56
2018-12-31 05:22:11
Simple Interior Decorating Ideas, By Room